By: Reggie R. Vistal - Correspondent eNews/ MNBC news/ newsvine/ yahoo news INABANGA TOWN, Bohol ??? Julita Cenabre was trembling in fear as she was holding on to their three-month-old granddaughter at the elementary school in Barangay Kawayan, Inabanga town, Bohol. She was not used to the exchange of heavy artillery and the sounds of bombs exploding as government troopers hunted down at least 60 suspected members of the Abu Sayyaf Group (ASG) who arrived in this town on board motorban...
Read Full Post »
By: REGGIE R. VISTAL CEBU, Philippines - Barangay Captain Jose Lim Jr. of Kasambagan, Cebu City, died at 3 p.m. yesterday at the Chong Hua Hospital in Mandaue City, allegedly due to liver cancer. He was 64. Barangay Affairs Office head Joeling Lazarte said barangay officials of Kasambagan called him yesterday over the death of Lim. "Confirmed gyud nga namatay na si Kap Lim. Naguol gyud ta aning balitaa. Wala pa mi nakastorya sa mga tagtungod hinuon tungod na-shock pud mi sa panghita...
Read Full Post »
Trisha Macas

Former Senate President Ernesto Maceda has passed on, GMA News' Saleema Refran reported on Monday night.
According to the late lawmaker's family, Maceda succumbed to multiple organ failure at 8:58 p.m.
He was 81.
His remains will lie in state at the Mount Carmel church in New Manila, starting at 3 p.m. on Tuesday.
Interment will be on Saturday at the Loyola Memorial Park in Marikina after a 9 a.m. mass at Mount Carmel.
Read Full Post »
Chino Gaston/Jessica Bartolome

Published June 17, 2016 10:19pm
Updated June 18, 2016 7:34am
AFTER MAY 9 POLLS
PNP: Number of suspected drug dealers killed up by 200%
Police on Friday said the number of suspected drug dealers who ended up dead increased by about 200 percent after ...
Read Full Post »
The military early Tuesday morning confirmed that Canadian Robert Hall was beheaded by the bandit group Abu Sayyaf, GMA News' JP Soriano reported.
According to the statement from the military's Western Mindanao Command, civilians found a severed head near the Jolo Cathedral at around 8:45 p.m. on Monday.
Local security forces recovered the remains, which were brought to the Kuta Heneral Teodolfo Bautista military camp.
A few hours later, the "brutal beheading...
Read Full Post »
A RESIDENT of Banacon Island in Getafe town, Bohol, views the remains of suspected drug lord Rowen Secretaria, who was killed during a raid by Cebu policemen on his hideout on the island. TONEE DESPOJO/CEBU DAILY NEWS
A week after a suspected drug lord was killed on Banacon Island in Getafe town, Bohol, another fell in the province, this time in In...
Read Full Post »
Posted at Jun 10 2016 12:27 PM | Updated as of Jun 10 2016 01:00 PM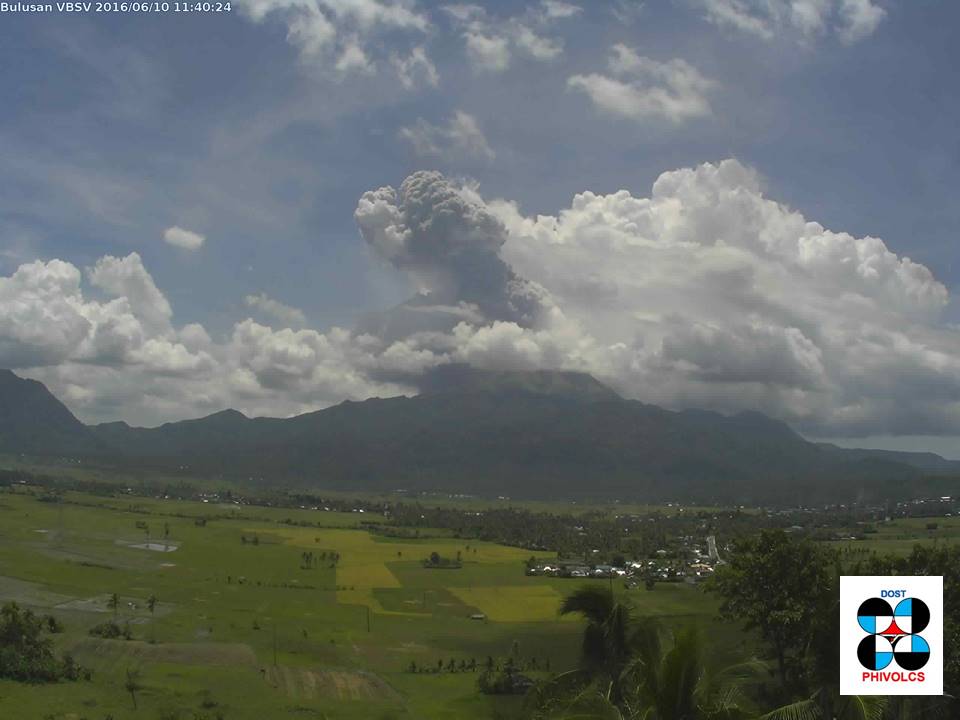 Bulusan volcano erupted Friday and ash fall is expected to affect several villages in Casiguran, Sorsogon, official said.
The phreatic explosion occurred around 11:35 a.m., according to reports from Raffy Alejandro, director of the Office of Civil Defense in the Bicol Region. It lasted for...
Read Full Post »
Virgil Lopez
GMANEWS
Representatives from the incoming government of President-elect Rodrigo Duterte and communist rebels led by exiled leader Jose Maria Sison will meet in Oslo, Norway, on June 14-15 to discuss the resumption of peace negotiations.
Duterte's incoming peace adviser Jesus Dureza said the informal talks show the next administrati...
Read Full Post »
By Edith B. Colmo
Inabanga, Bohol – More scores were gained by police in the anti-illegal drugs drive following the deaths of a suspected drug lord and four of his alleged underlings in a shootout in Barangay Cawayan, Inabanga, Bohol, Sunday morning.
In Negros Occidental, one more drug suspect, Dexter Antiqye, 42, of Guihulngan, Negros Oriental was found dead Saturday, making him the fourth person eyed by pol...
Read Full Post »
By: Reggie R. Vistal
NBCNEWS / NEWSVINE / YAHOO NEWS
Guest of honor. PRO 7 Director Patrocinio Comendador Jr. (left) hands over an image of the Sto. Niño as a token to Police Deputy Director General Danilo Constantino following the flag-raising ceremony at the PRO 7 grounds, where the latt...
Read Full Post »